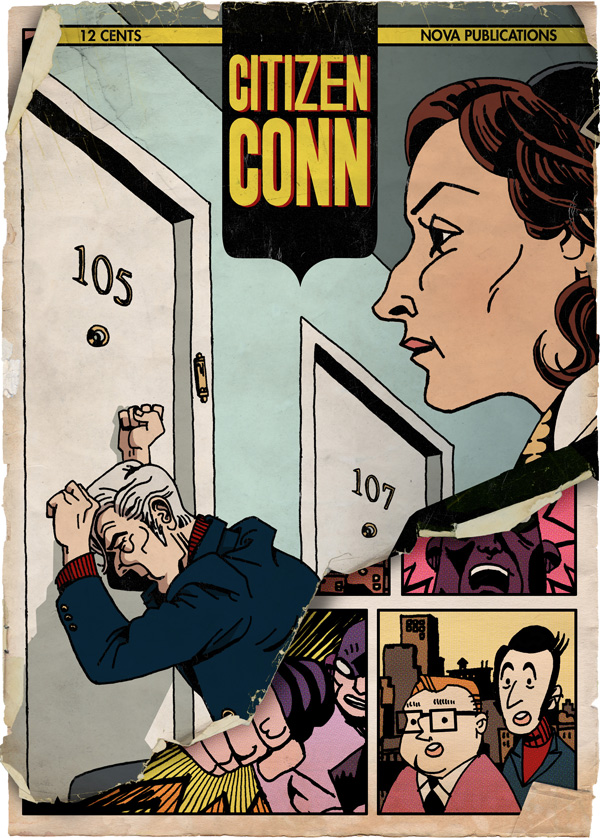 "Citizen Conn," The New Yorker, February 13 & 20, 2012
My first full page for The New Yorker illustrates "Citizen Conn," a new short story by Michael Chabon. I'm a big fan of Chabon's—The Amazing Adventures of Kavalier & Clay inspired my senior project at Pratt and a while back I did a few illustrations that ran in "The Escapists," a Dark Horse comic series sequel to Kavalier & Clay. This short story is a return to the world of comic book creators for Chabon.

I had longer for this piece than a typical NYer illustration and much of the time was spent conceptualizing. Here are the thumbnails: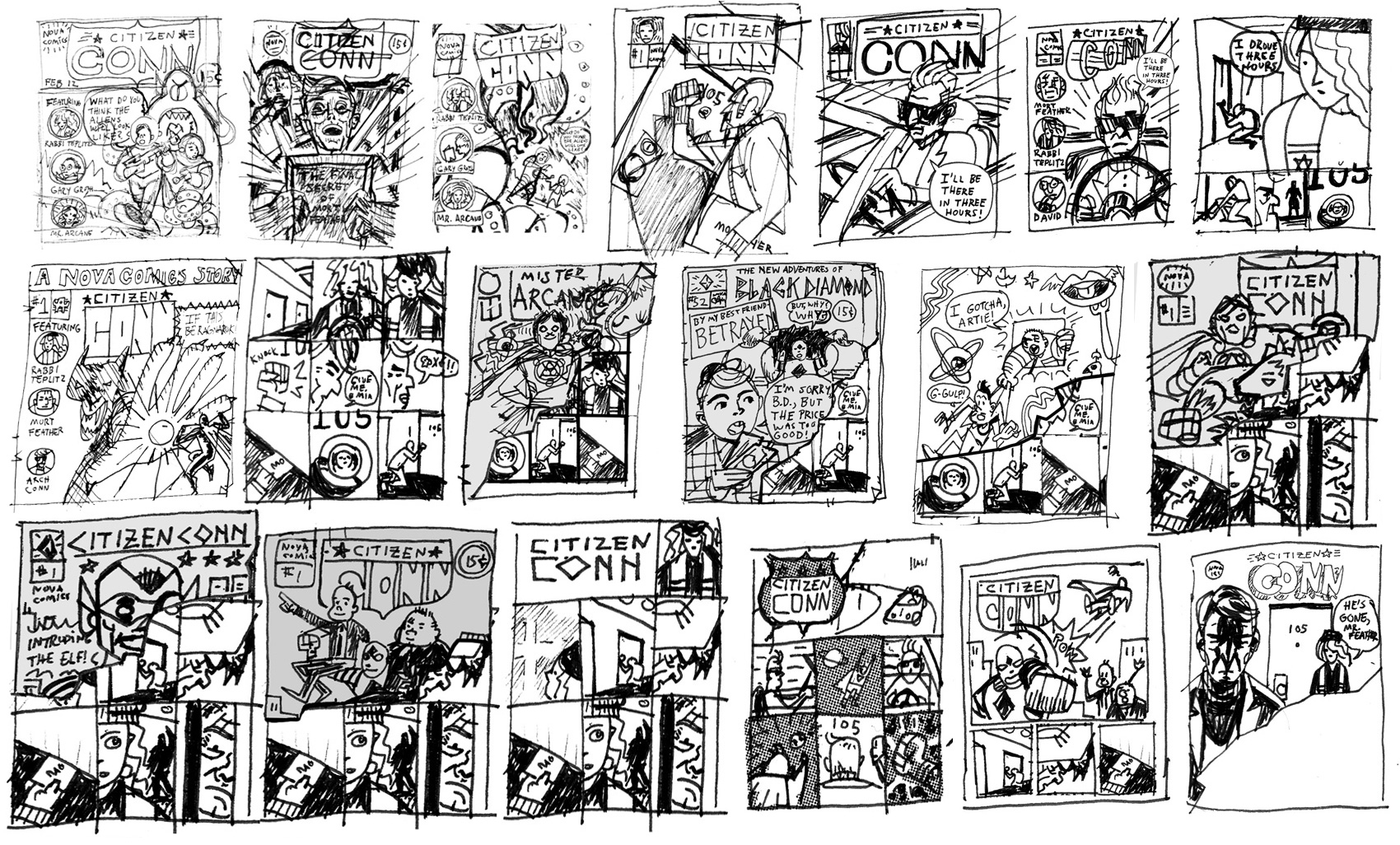 Four of thumbnails were chosen and developed into rough sketches:

There was some debate among the editors as to whether to go with a literal scene from the story or not. As a result, two of the roughs were asked to be developed into final inks.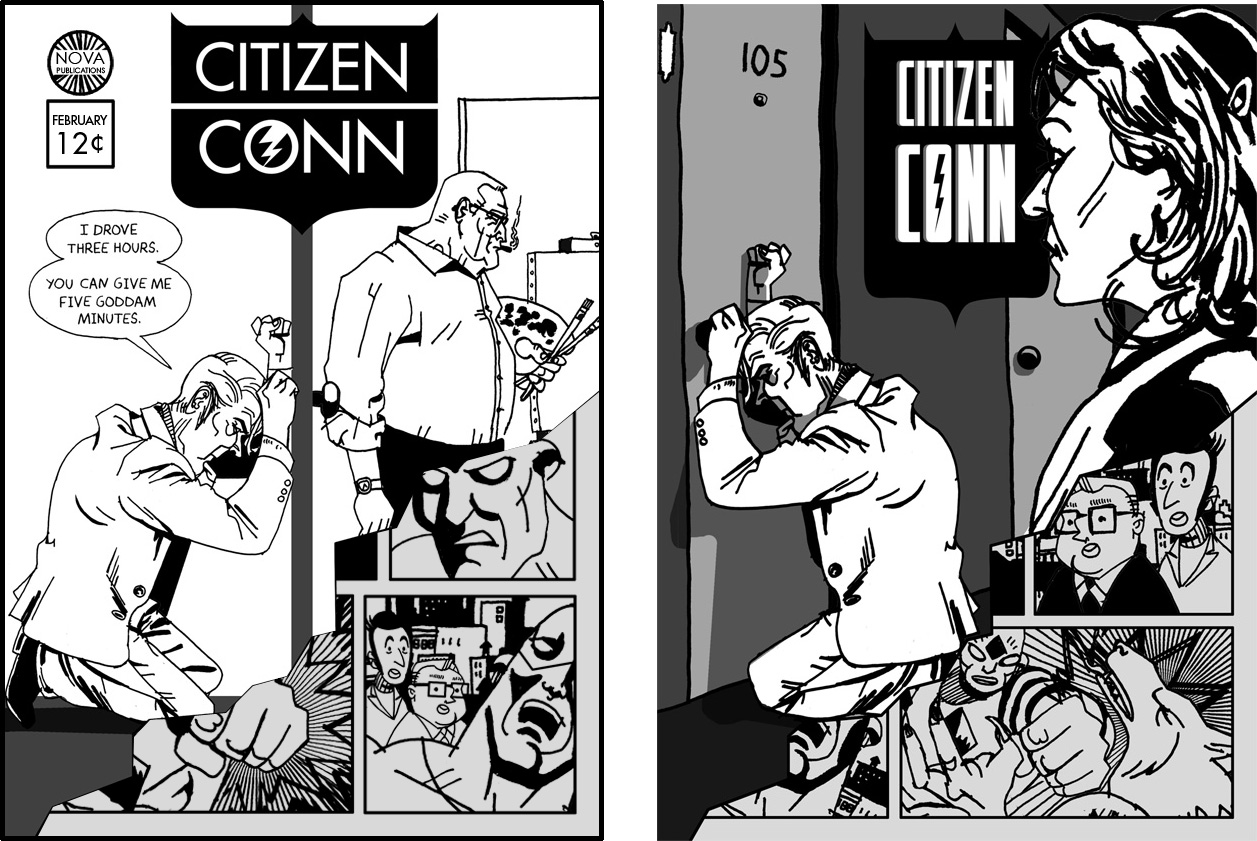 The literal direction won out in the end (although I went back to the drawing board one more time!).
"Citizen Conn" appears in this week's issue of The New Yorker.