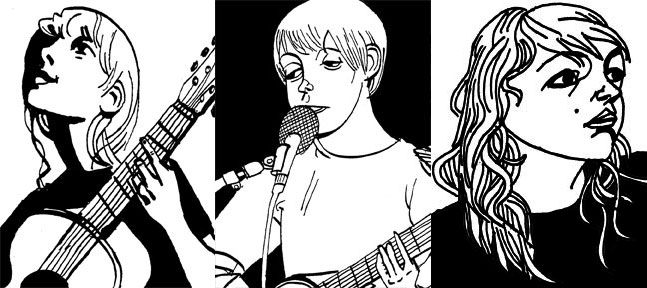 Here's a portrait of
Laura Marling
, an 18 year-old singer-songwriter from England. The third sketch was chosen but I was asked to give her the more up-to-date pixie haircut. Comparing that sketch with final looks a bit like hair salon's "before and after" shots.
Read "Young Folk" by Sasha Frere-Jones
here
.
Laura Marling- "New Romantic"
This week's issue of The New Yorker also features
my pixelated pal, Tomby
! Together again for the first time!