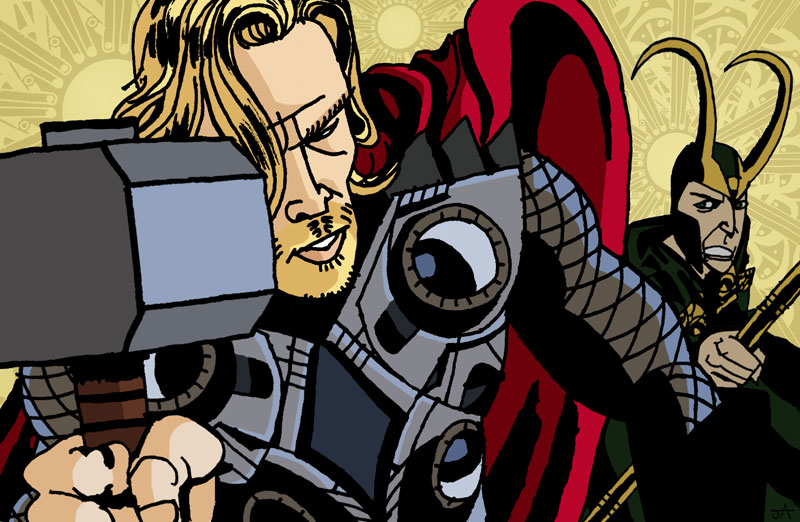 "
Thor," The New Yorker, May 9, 2011


Here's an illustration I did for the upcoming "Thor" movie for the New Yorker. The assignment was well-timed— I had spent the day before reading "The Ballad of Beta Ray Bill," the opening arc of
Walter Simonson
's legendary run on The Mighty Thor.
Opens May 6th! Can't wait!